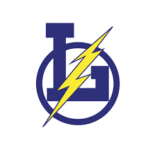 Extended Term Substitute High School Guidance Counselor
November 15, 2023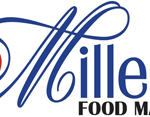 Apprentice Meat Cutter
November 16, 2023
Full Time
$79,311.00 USD / Year
Salary: $79,311.00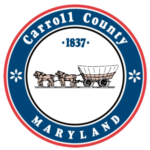 Website Carroll County Government
Carroll County Government
Business: Carroll County Government
Location: Westminster
FULL TIME • PERMANENT
Business Product/Service: Local government
Business Address:
225 N Center Street
Westminster, Maryland 21157
Phone: (410) 386-2129
Contact Name: Suzanne Schreuer
Title: Human Resource Technician
Email: sschreuer@carrollcountymd.gov
Website: https://careers.carrollcountymd.gov/openings/
Job Description
The Department of the County Attorney is seeking a professional individual with strong interpersonal skills to provide legal counsel to Carroll County management, boards, commissions, officers, agencies, and employees regarding matters involving the County in accordance with Federal, State, and local laws.
As the Assistant County Attorney, you will advise assigned departmental clients, research and render written opinions on complex legal matters, appear before the District and Circuit Court of Carroll County, and perform assignments as directed.
The ideal candidate for this opportunity should have a general knowledge of laws, court procedures, precedents, and governmental regulations and should possess excellent oral and written communication skills. In particular, the candidate should have experience or an interest in practicing law in the areas of planning, zoning, and environmental law. Candidates will be expected to have the ability to work independently and handle all types of litigation and legal problems confronting Carroll County.
Job Requirements
Qualifications:
1. Juris Doctorate degree and admission to practice law in the State of Maryland
2. Two years' experience as a lawyer or law clerk*
3. Five years' experience in local government law, either within the public or private sector*
4. Member in good standing of the Maryland State Bar
*A comparable amount of training and experience may be substituted for the minimum qualifications
Other Job Requirements
Driver's License
Wages per hour: $79,311.00
Number of openings: 1
Overtime: NO
Benefits: YES
 Low-cost, no deductible healthcare plans (including prescription and vision)  Low-cost dental insurance  Up to $9,000 in Tuition Assistance per fiscal year  13 paid holidays  Receive 1 times your annual salary of Basic Life Insurance at no cost
Days of Work:
MONDAY 8:00 a.m. to 5:00 p.m.  TUESDAY 8:00 a.m. to 5:00 p.m.  WEDNESDAY 8:00 a.m. to 5:00 p.m.  THURSDAY 8:00 a.m. to 5:00 p.m.  FRIDAY 8:00 a.m. to 5:00 p.m.
Shift:
How to Apply: https://careers.carrollcountymd.gov/openings/
Willing to Train: YES
Experience Required: YES
Experience in Months:
Minimum Age: 21 & over
Closing Date: 02/29/2024