Summer Youth Employment Program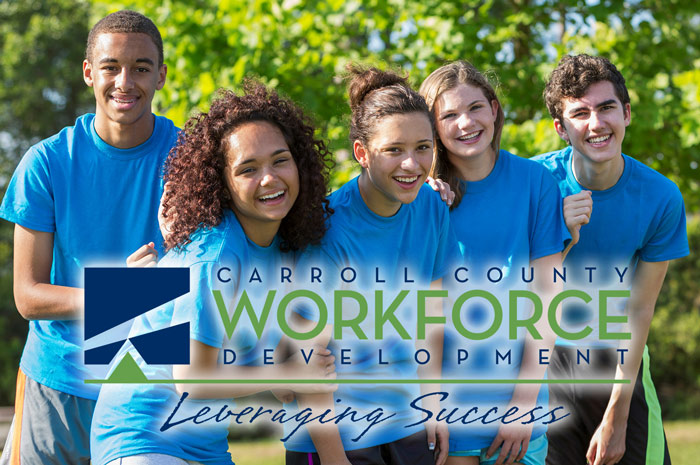 CCWD's Summer Youth Employment Program serves Carroll County youth who have never worked or who have one or more barriers to employment. The summer program participants are high school age – 16 to 18 years old and the program plan is to employ 15 youth.
CCWD offers career guidance and opportunities for youth to gain meaningful work experience onsite with Carroll businesses while getting paid through the county's workforce grants – eliminating the financial risk for the business partners. Participants will earn $13.25 an hour.
For Businesses:
Why should Carroll County businesses participate?
It is FREE TO THE EMPLOYER!!! Carroll County Government hires AND pays the participant for 6 weeks of work!
Provide valuable work experience and mentoring to 16 – 18 year-old youth in Carroll County
Train possible future employees for your company
July – August 2023
For Youth:
Who is eligible?
IEP/504 Plan
Low reading or math skills (below 9th grade level)
High school drop-out
Experiencing homelessness, runaway, or in foster care
Pregnant or parenting
Criminal record
Low income or receive SNAP, TCA, or free/reduced lunch
Maryland minor (ages 14-17) work permits apply here.