Fire Extinguisher Technician
September 15, 2023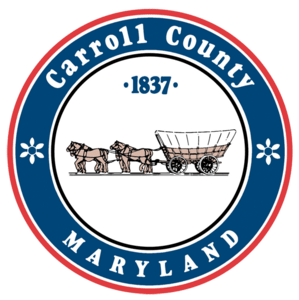 Risk Management Specialist – Office of Risk Management
September 15, 2023
Full Time
$24 - $30/hour based on experience USD / Year
Salary: $24 - $30/hour based on experience

WFX Fire, Lock & Security, Inc
WFX Fire, Lock & Security, Inc
Business: WFX Fire, Lock & Security, Inc
Location: WESTMINSTER
FULL TIME • PERMANENT
Business Product/Service: Fire extinguishers, Emergency Lights, Fire and Burglar Alarms, Access Control, CCTV, Locksmithing, Safe sales & maintenance
Business Address:
150 Airport Drive, Unit 10, 10
WESTMINSTER, Maryland 21157
Phone: (410) 848-3044
Contact Name: Jacqueline Graves
Title: HR Manager
Email: careers@wfx1978.com
Website:
Job Description
SUMMARY
The Service Technician installs, services, maintains and is responsible for all areas pertaining to low voltage alarms and related equipment.
DUTIES AND RESPONSIBILITIES
• Perform all levels of maintenance to fire & burglar alarm, access control, CCTV and related products & services – as required by manufacturer's manual and in accordance with applicable standards.
• Install new systems and assist with same. (Includes new installation and upgrades to existing systems)
• Inspects buildings for code compliance. Identifies and corrects hazards.
• Performs routine inspections and preventative maintenance services on fire alarm systems.
• Installs, modifies, maintains, programs and repairs fire alarm panels.
• Investigates, reports and responds to emergency service calls.
• Installs pull stations, smoke detectors, duct detectors and other related equipment.
• Act as a liaison between customers and the company to convey information to ensure that all customers receive the highest quality of service possible.
• Communication to the customer includes but is not limited to:
o Recommendations for adjustments to existing equipment or installation of new equipment to achieve compliance with applicable codes.
o Review of the services provided so the customer knows what was performed as well as any areas of non-compliance, recommendations or other items to discuss to ensure the customer is well informed.
o Communicate to the customer any services that we offer that are not currently being provided to an existing customer. Such as emergency lighting maintenance, signage and other miscellaneous goods and services.
• Communication to the company includes but is not limited to:
o Proper documentation and reporting of inspections and services provided.
o Proper documentation and reporting of follow-up visits, recommendations and necessary information to ensure proper customer service and compliance.
• Attend required training and certification and re-certification of same at factory schools, as required to maintain ability and level of certification required.
• Complete all required reports and documentation as required. Review it with customer and provide any explanation as required.
• Accommodate some jobs that are performed in the evening or overnight.
• Be available for on-call rotation and occasional emergency service.
• Be flexible enough to handle miscellaneous errands, jobs and duties when necessary.
• Take written and or verbal instructions accordingly to perform duties or tasks.
• Inspect & repair emergency lighting.
• Conduct yourself in a professional manner including personal conduct, cleanliness and appearance, courtesy and professionalism to the customer and co-workers.
• Comply with required safety equipment (safety glasses; steel-toed shoes; hard hats; hearing protection – as needed and required – whether on jobsite, service truck or in-house shop)
• Maintain tools and all equipment in a manner that will keep everything working properly and efficiently. Also maintain work area in a clean and organized manner to facilitate an efficient workspace. (This includes service trucks, in-field operations, in-house shop work, office work, etc.). Keep service truck clean, fully-stocked and organized.
• Any other job duties and responsibilities as assigned by management.
Job Requirements
QUALIFICATIONS & REQUIREMENTS
• High school diploma or GED equivalent
• Strong customer service orientation – both external and internal
• Excellent interpersonal and communication skills, oral, written and verbal – both external and internal
• Time management – strong ability to organize and manage multiple priorities
• Must comply with initial and ongoing random drug test screening
• Acceptable driving record – according to insurance industry standards
• Attention to detail
SKILLS, KNOWLEDGE & ABILITIES
• Basic knowledge of hand tools, including electric and battery-powered equipment
• Proficient in basic computer skills
• Responsible, honest, and self-motivated
• Ability to work independently
• Demonstrate problem-solving skills
• Preferred knowledge of fire alarm hardware and software systems
• Ability to uphold job completion and quality standards set forth by WFX
• Ability to follow directions and efficiently complete the assigned tasks
PHYSCIAL REQUIREMENTS
• Ability to hear audible devices
• Lifting up to 50+ pounds
• Work from ladders, scaffolds or lifts at heights above 30 feet
• Ability to work in all-weather elements
Other Job Requirements
Driver's License, Driver's Record Check, H.S. Diploma/GED, Medium Lifting, Drug Test Required
Wages per hour: $24 – $30/hour based on experience
Number of openings: 2
Overtime: YES
Benefits: YES
Health insurance, dental & vision w/ employer assistance; Sick pay; Vacation pay; Paid Holidays; STD and $10,000 life ins. paid by employer; IRA; truck & tools provided
Days of Work:
MONDAY 8:00am – 4:30pm  TUESDAY 8:00am – 4:30pm  WEDNESDAY 8:00am – 4:30pm  THURSDAY 8:00am – 4:30pm  FRIDAY 8:00am – 4:30pm
Shift:
How to Apply: Send resume to careers@wfx1978.com
Willing to Train: YES
Experience Required: YES
Experience in Months: 36 months
Minimum Age: 21 & over
Closing Date: 10/31/2023