Low Voltage (Alarm) Technician
September 15, 2023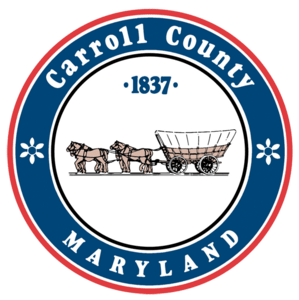 Financial Systems Administrator – Department of Comptroller
September 15, 2023
Full Time
24.48 per hour USD / Year
Salary: 24.48 per hour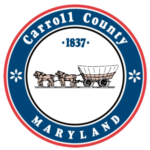 Website Carroll County Government
Carroll County Government
Business: Carroll County Government
Location: Westminster
FULL TIME • PERMANENT
Business Product/Service: Local Government
Business Address:
225 N Center Street
Westminster, Maryland 21157
Phone: (410) 386-2129
Contact Name: Suzanne Schreuer
Title: Office Associate
Email: sschreuer@carrollcountymd.gov
Website: https://careers.carrollcountymd.gov/openings/
Job Description
The Office of Risk Management is currently seeking a highly motivated, dependable, and organized individual to join the Risk team.
On a typical workday, the Risk Specialist will investigate and process county incidents for damage to equipment and property as well as injury to determine compensability and responsibility in accordance with county and insurance guidelines.
An ideal candidate for this opportunity will be able to think independently, be a problem-solver, and apply good communication skills while working with county agencies, outside insurance adjusters and citizens to resolve claims of damage or injury.
Job Requirements
Qualifications:
1. High school diploma or GED
2. Two years work experience in insurance programs, underwriting, or related certifications*
3. Valid driver's license
*A comparable amount of training and experience may be substituted for the minimum qualifications
Other Job Requirements
Driver's License, H.S. Diploma/GED
Wages per hour: 24.48 per hour
Number of openings: 1
Overtime: NO
Benefits: YES
 Low-cost, no deductible healthcare plans (including prescription and vision)  Low-cost dental insurance  Up to $9,000 in Tuition Assistance per fiscal year  13 paid holidays  Receive 1 times your annual salary of Basic Life Insurance at no cost
Days of Work:
MONDAY 8:00 a.m. to 5:00 p.m.  TUESDAY 8:00 a.m. to 5:00 p.m.  WEDNESDAY 8:00 a.m. to 5:00 p.m.  THURSDAY 8:00 a.m. to 5:00 p.m.  FRIDAY 8:00 a.m. to 5:00 p.m.
Shift:
How to Apply: https://careers.carrollcountymd.gov
Willing to Train: YES
Experience Required: YES
Experience in Months:
Minimum Age: 21 & over
Closing Date: 12/01/2023