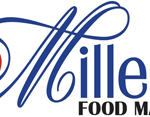 Apprentice Meat Cutter
November 16, 2023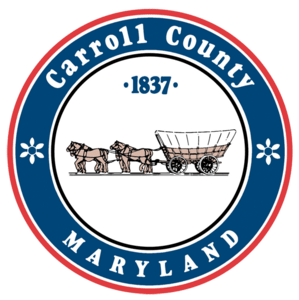 Electrician – Bureau of Facilities
November 17, 2023
Seasonal
$15.39 per hour USD / Year
Salary: $15.39 per hour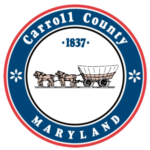 Business: Carroll County Government
Location: Westminster
SEASONAL • TEMPORARY – 6-month contractual position
Business Product/Service: County Government
Business Address:
225 N Center Street
Westminster, Maryland 21157
Phone: (410) 386-2129
Contact Name: Gail Hawkins
Title: Office Associate
Email: careers@carrollcountymd.gov
Website: https://careers.carrollcountymd.gov/openings/
Job Description
Road Maintenance Worker I – Bureau of Roads Operations
$15.39 hourly, 40 hours per week, 6-month contractual position
Current hours are Monday – Thursday or Tuesday – Friday from 6:00 am – 4:30 pm
Winter hours are Monday – Friday from 7:00 am – 3:30 pm
This position will remain open until filled.
The Bureau of Roads Operations is currently looking to hire motivated individuals to join our team.
As a Road Maintenance Worker I, you will be responsible for roadway maintenance including but not limited to: traffic management, patching broken or eroded pavement; repairing guard rails, highway markers, and snow fences; mowing, clearing brush, and plowing.
The ideal candidates for this opportunity will be hardworking, work well as part of our team, and possess good communication skills to interact with team members and customers alike.
Benefits of working for Carroll County Government:
 40 hours of Sick and Safe Leave
How to apply:
• Apply online: https://careers.carrollcountymd.gov/openings/
• Pick up an application in our office: 225 N. Center Street, Room 100, Westminster, MD 21157
• Call the Carroll County Job Hotline to request an application: 410-386-2020
• Applications must be submitted by 5:00 pm on the date the job closes
• Applications are not accepted by fax or email
Posted 5/19/2023
(23-110)
Job Requirements
Qualifications:
1. Valid driver's license
2. Department of Transportation (DOT) Physical Card
3. Requires 6 months experience in road maintenance operations
4. State of Maryland Flagging Certification (or must obtain within 3 months of employment)
*A comparable amount of training and experience may be substituted for the minimum qualifications
Other Job Requirements
Driver's License
Wages per hour: $15.39 per hour
Number of openings: 5
Overtime: NO
Benefits: YES
Days of Work:
MONDAY Current hours are Thursday or Tuesday-Friday 6:00 am – 4:30 pm Winter hours are M-F 7:00 am – 3:30 pm  TUESDAY Current hours are Thursday or Tuesday-Friday 6:00 am – 4:30 pm Winter hours are M-F 7:00 am – 3:30 pm  WEDNESDAY Current hours are Thursday or Tuesday-Friday 6:00 am – 4:30 pm Winter hours are M-F 7:00 am – 3:30 pm  THURSDAY Current hours are Thursday or Tuesday-Friday 6:00 am – 4:30 pm Winter hours are M-F 7:00 am – 3:30 pm  FRIDAY Current hours are Thursday or Tuesday-Friday 6:00 am – 4:30 pm Winter hours are M-F 7:00 am – 3:30 pm
Shift: Day
How to Apply: https://careers.carrollcountymd.gov/openings/
Willing to Train: YES
Experience Required: YES
Experience in Months: 6
Minimum Age: 21 & over
Closing Date: 05/19/2025