Grassroots Cannabis – Special recruitment event!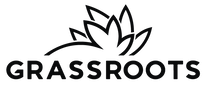 WALK-IN INTERVIEWS
Grassroots Cannabis is a medical cannabis grower and processor with facilities in Illinois, Maryland and Pennsylvania. We have gathered a team with the expertise needed to operate a successful safe, secure, and compliant medical cannabis organization. Grassroots is dedicated to providing dispensaries with premium and innovative products and strains that match the needs of their patients, and do so with unmatched reliability and service. All of our products come with the information and support to help patient counselors better understand our products, and serve their patients.

Currently hiring for their Taneytown location:  Trimmers, Drivers, Lab Techs, Facilities/Maintenance, Packagers, Security & Kitchen
Please bring a copy of your resume
More information or Facebook users can Preregister here
Where: 
BERC Offices, 224 North Center Street – Westminster
When:
Sunday, January 28, 2018
11:00 a.m. – 3:00 p.m.
*Sponsorship of any recruitment event does not constitute an endorsement by Carroll County of a private business.